Publicado por: Claudia Satorre
Publicado el March 13 2020
Mas de la Torrevella new wine
New Mas de la Torrevieja wine, a tribute to the oldest farmhouse in the family
A white wine, young, organic and made 100% with Chardonnay grapes, harvested by hand and from our own vineyards.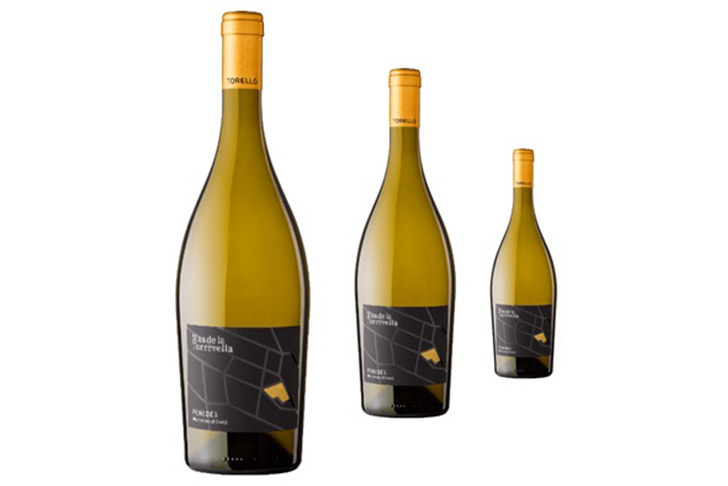 April 2019
Torelló Viticultors presents Mas de la Torrevella, a white, young, ecological wine made 100% with Chardonnay grapes, harvested by hand and from its own vineyards.
From Mas de la Torrevella, located on a hill of the Finca Can Martí, in Gelida, at the foot of the Ordal Mountains, you can see the imposing Penedès wine-growing area. Today, this farmhouse is the agricultural headquarters of the winery of Torelló Viticultors. From their vineyards is now born a new wine, fresh and fruity, ideal to welcome the good weather.
The oldest document in the history of the Torelló family (dated 17 June 1395) refers precisely to when the Lord of Gelida established an emphyteusis – census – on the Mas de Torrevieja – current location of the Finca Can Martí and its farmhouses – in favor of the family ancestor by direct line, Jaume Miquel. This is quoted in the centenary document: he ceded to him "all his houses, buildings, fields, vineyards, lands, forests, orchards, honors and other possessions that belong to the Mas or that will belong to him in the future, whatever they may be" .
Mas de la Torrevella wine is made following Torelló's commitments: its own vineyards, organic farming, manual harvesting and vinification on the property. These principles define all its wines, hosted in the DO Penedès and sparkling, under the Corpinnat quality mark.
Tasting note
DO Penedès, subzone Ordal mountains. Clay-limestone soils
Ageing: 2018.
Varietiess:Ecological Chardonnay from the Vinya del Tuta, on the Can Martí estate. Grapes harvested by hand, in boxes of 25 kg. Harvested on August 22 and 23, 2018. Bottled on April 12, 2019.
Vinification: In a stainless steel tank, at low temperature. Production: 5,003 bottles
Vol: 12%
Very clean greenish yellow color. Intense aroma of ripe tropical and exotic fruit, where citrus notes appear in evolution. In the mouth it has a pleasant entry, good acidity, meaty and sweet notes. Delicate notes of tropical fruit are confirmed and ripe white fruit appears.
Pairing: Its versatility is enriched from rice and noodles to white meats. Ideal to accompany tempuras, fish and seafood.
Serving temperature: 8 a 10°C.