Publicado por: Claudia Satorre
Publicado el August 12 2021
Torelló opens an outdoor gastronomic space: La Barbequiú
The Torelló Barbequiú
 A new outdoor gastronomic space on Can Martí estate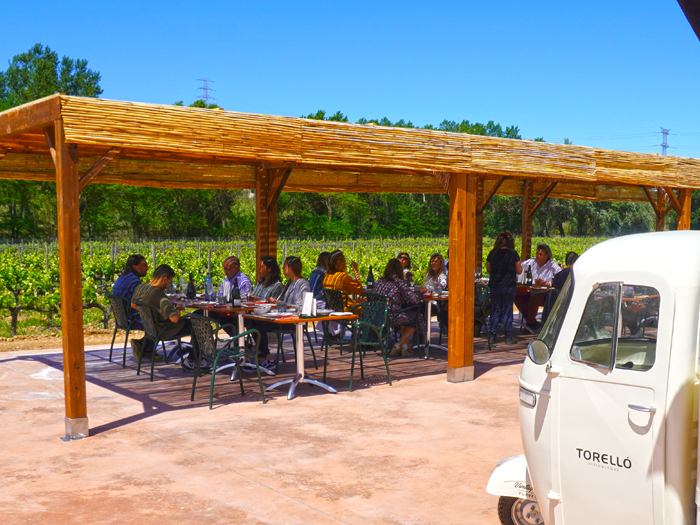 June 2021
Torelló opened a new open-air gastronomic space on the Can Martí estate, surrounded by vineyards, in front of the family's medieval farmhouse.
The Barbequiú Torelló has a large terrace where visitors to the winery can enjoy a succulent barbecue menu, with a gourmet touch, accompanied by the house's DO Penedès wines and long-aged Corpinnat sparkling wines.
The experience begins with a visit to the family farmhouse, cellar and underground caves, where the history of Torelló and the process of making Corpinnat wines and sparkling wines are explained. Afterwards, we move on to the Barbequiú area, where we enjoy a barbecue menu in the purest Torelló style. The musical ambience rounds off a wine tourism experience that you know how it begins, but never how it ends.
The Barbequiú Torelló started in June with the organization of four meals on Saturdays. In September it will return with three more days.
To book the experience, contact via email or telephone: visites@torello.es – 93 891 07 93 – 616 31 07 22