Rose wine Petjades
Monovarietal, dry, aromatic and complex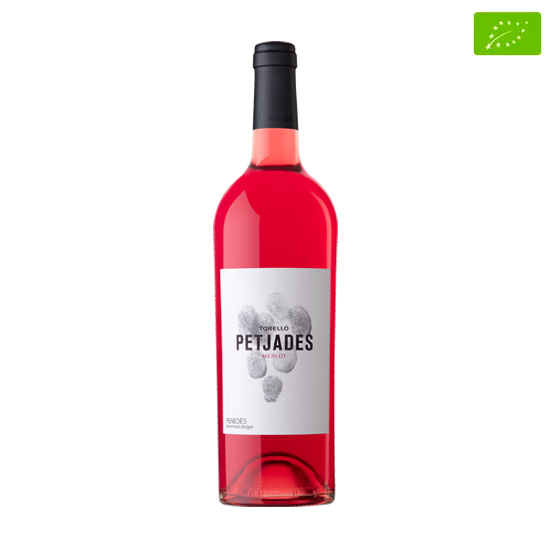 Grape varieties: 100% merlot, from our organic vineyards of Can Martí estate.
Winemaking:  Grapes are always harvested by hand, and transported to the cellar in 25 kg boxes or small tractors.
A maceration has been carried out for 12 hours, to extract the desired color and aromas. Very soft pressing, in pneumatic Inertys presses, in nitrogen atmosphere to avoid any oxidation of color and aromas.
Presentation:  75cl  |  Magnum
Vol: 13,5º
Tasting notes
Cherry colour wine, dense appearance in the glass, clean, bright, carmine reflections, very seductive and with personality.
On the nose, it has a pleasant aromatic intensity, clean and complex, with details that provide fragrance. You can identify a mix of fresh red fruits, with acid touches, vegetables of fruit tree stem, aromas that persist.
The entrance in the mouth is present, with firm step. Acidity plays an important role that brings freshness and structure. The sweet balance of the red fruit, the acidity of the green fruit and the bitterness of the stem gives personality.
Pairing
Appetizers, fruit salads, spicy dishes, baked fish.