Publicado por: Claudia Satorre
Publicado el April 16 2021
Outstanding scores by Josh Raynolds for Torelló
Outstanding scores for Torelló by Josh Raynolds
The American publisher talks about three of our Corpinnat sparkling wines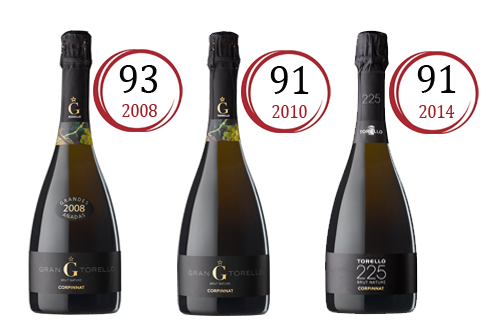 April 2021
The prestigious American wine editor and critic, Josh Raynolds, has recently published in the well-known website Vinous, his scores for three of our Corpinnat sparkling wines: the Gran Torelló Grandes Añadas 2008, the Gran Torelló 2011 and the Torelló 225, 2014, given them 93, 91 and 91 points respectively.
In his article dedicated to the wines of Spain, entitled "Mediterranean Spain: Where to start?" Raynolds reviews different wine regions in the area, such as the Penedès, Priorat, Jumilla or Jerez, among others.  We are glad that he mentions Corpinnat, highlights some of our values and places us as an example of those who want to put the sparkling wine from the Penedès in the good place they deserve.
We could not be happier with the good scores obtained and the comments about our sparklings. It is always great news to receive these reviews from renowned professionals in the sector.